Alastair Davidson
I have always been a very active person, being able to ski before I could walk. I played representative rugby as a school boy which lead to being awarded caps for Scotland at age group levels and gaining professional contracts in Scotland (Edinburgh and The Borders), Italy and England before moving to Australia.
Through my years of experience I have come to understand how hard a fitness regime can be to maintain. Luckily I have always had somebody to work with to get the best out of me.
I've worked with a wide range of people from school children, in initiatives to reduce childhood obesity and diabetes, to older adults trying to lose weight after two knee replacements. I have also helped fit young people to improve their 10km time, and less fit young people trying to shed a few excess pounds – even those who have been inactive for many years.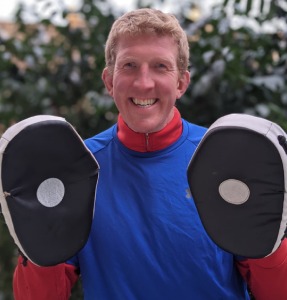 "If you put in the work, the results will come."